Workday Certification
Workday is an on-demand (cloud-based) financial management and human capital management software, vendor.
Workday HCM is the best management software for Human Resources and Finance Management in an organization.
Getting trained and certified on Workday HCM software will boost the career prospect of professionals in the field of Finance and Human Resources (HR) of an organization.
Avail Workday HCM and Job Placement program from coaching providers and staffing corporations in the United States.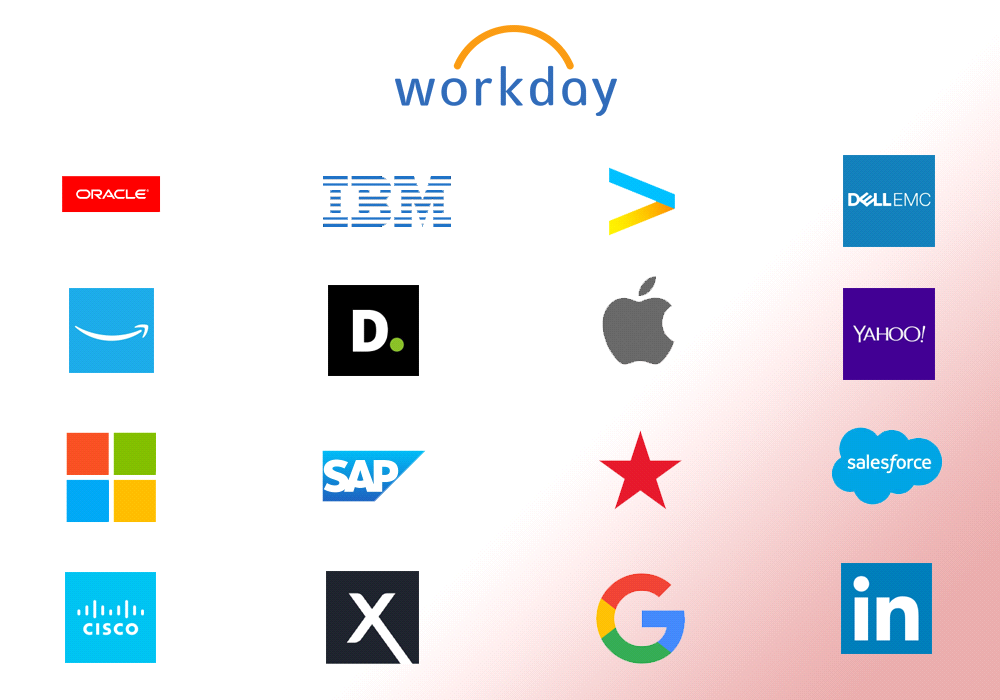 Workday Overview
Workday is a web-based ERP software that specializes in human capital management and financial management applications.
Workday provides management with a way to manage employee data, time tracking, acquirement, expense management and financial accounting.
The company has been praised for the way it's put an emphasis on usability, presenting customers with integrated modules for human resource and business management.
How to obtain Certification in Workday?
To acquire the Workday Certification, you should join a Workday Partner company. Once you get hired, the partner company initiates the certification course for you, based on your previous expertise or your job description.
You can opt for Workday HCM certification.  You can also enroll to pick up the basics of navigation in Workday Learning Center, for free. Once you have passed the course, you will be workday certified.
The learning path and the project come will be exactly in line with the certification program, which enables you to clear workday certification exam with greater ease and to secure a job in the top multinational companies.
The average Workday salary for employees is $161K.
Workday is estimated to pay its employees an average of $161K, ranging from $81K to $251K based on 5K profiles.
These numbers represent our estimation for potential total damages, including base Salary, approximate Equity and an Annual Bonus as an aggregate of all Workday salaries in the area.
Explore our data to find estimates for specific roles within the company. Also, find relevant open jobs, associated skills, demographic insights and more.
Who should opt for Workday Certification Course?
Workday HRMS is being used by most of the world's top multinational companies. Workday professionals are earning very high salaries when compared to other technologies.
As such, there are no prerequisites for learning Workday.
With a number of job opportunities in Workday, the following job roles will get benefited from this course
All the Executives
Generalists.
IT Professionals.
Leads.
Managers and Employees.
Project Managers.
Security Personnel and
System Administrators.
By overview of  Workday we have mentioned some Comparisons between SuccessFactors vs Workday vs Oracle PeopleSoft.

Nitesh
Author
Bonjour. A curious dreamer enchanted by various languages, I write towards making technology seem fun here at Asha24.