Getting Started With AWS Tutorial : From Rookie to Expert
What is AWS?
Amazon Web Services provides cloud computing platforms to individuals, companies and governments whenever required on a subscription basis. It provides a broad set of infrastructure services, such as computing power, storage options, networking and databases, delivered on-demand, available in seconds, with pay-as-you-go pricing.
The intention is to enable its consumers to acquire huge yields in productivity, innovation, and cost cutting when they migrate to the AWS cloud. It gives you access to a wide variety of utilities and features allowing flexible control of cloud computing services, including the AWS accounts managing those resources.
Getting started with AWS Setup AWS Account Creation It's easy to Setup an AWS account. You just have to follow the following steps
Step 1:- Go to Amazon Web Services Homepage. Once you are here you're just a few steps away from getting registered.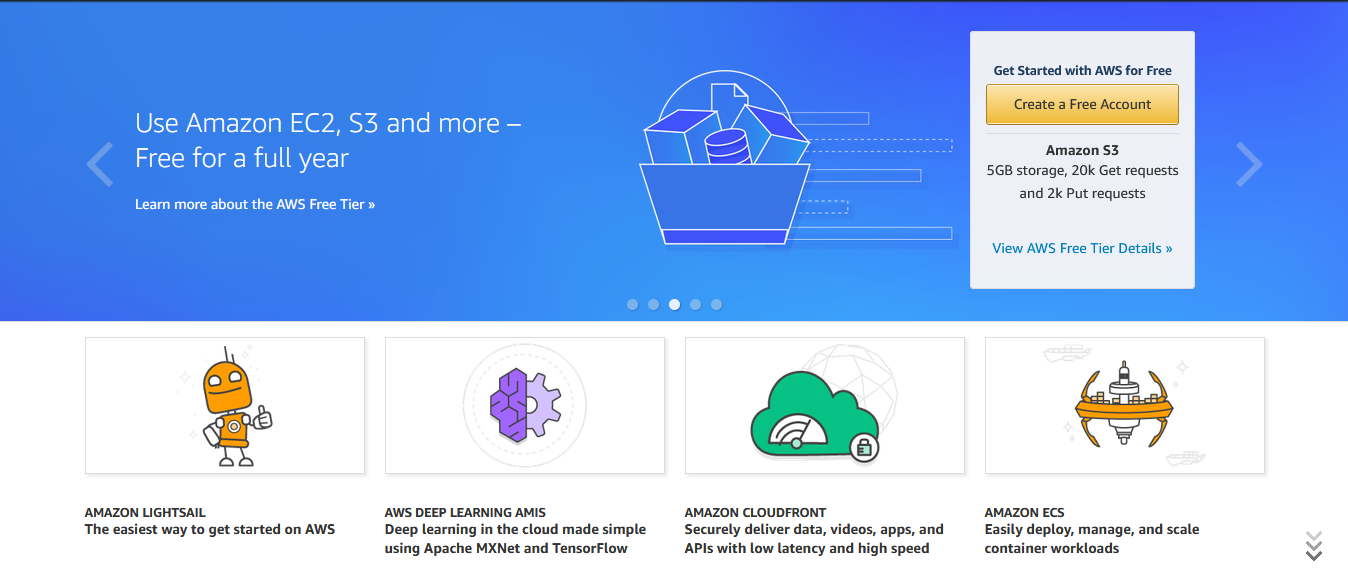 Step 2:- Select Create a new AWS Account.
To create an AWS account sign up using your registered email address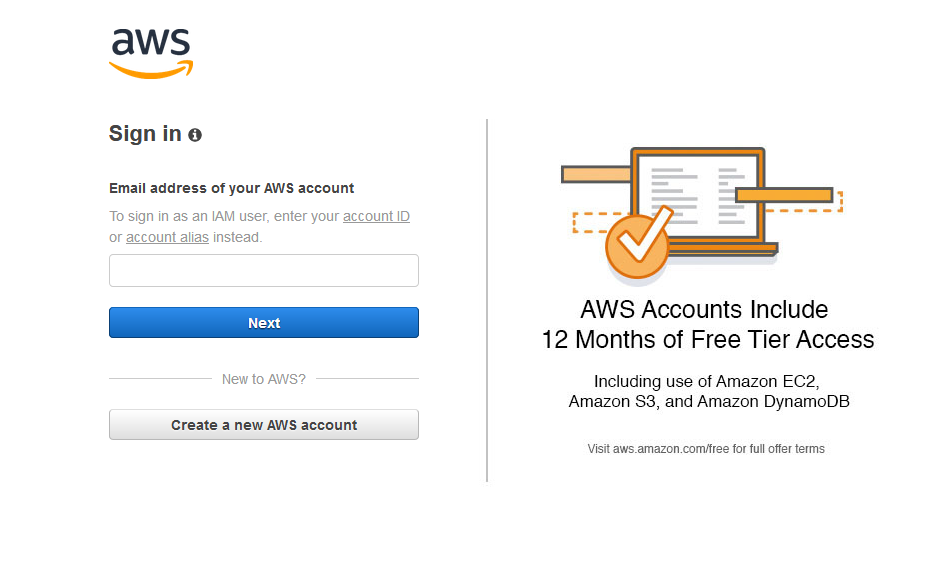 Step 3:- Enter the details asked and click on Continue.
Here you enter the basic details about your email id, account name and password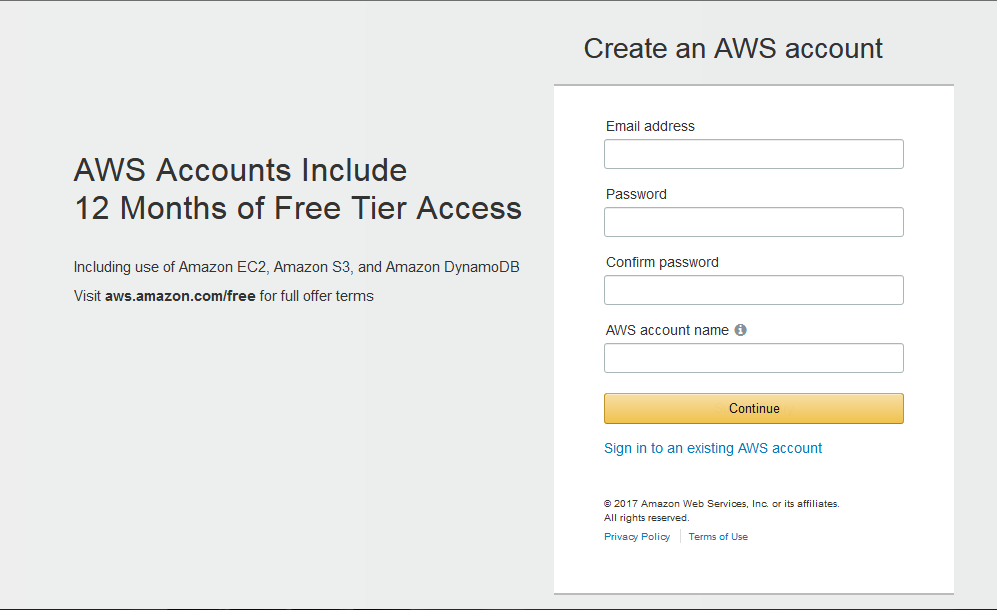 Step 4:- The Contact Information screen appears. Enter the Contact Information and click on Create Account and Continue.
You are required to enter just a few more basic details such as name, company name, location etc. before you move on to the payment gateway.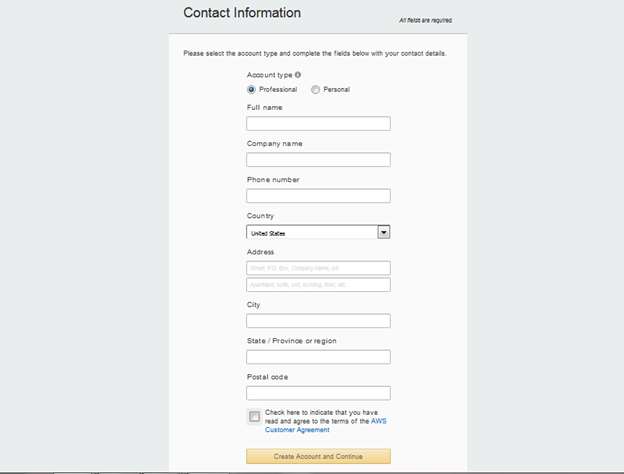 Step 5:- The Payment Information screen appears. Fill up all the fields and click on Secure Submit.
The payment gateway is just meant for identification and security. Feel free for you won't be charged unless your usage exceeds the AWS free-tier limits (12 months).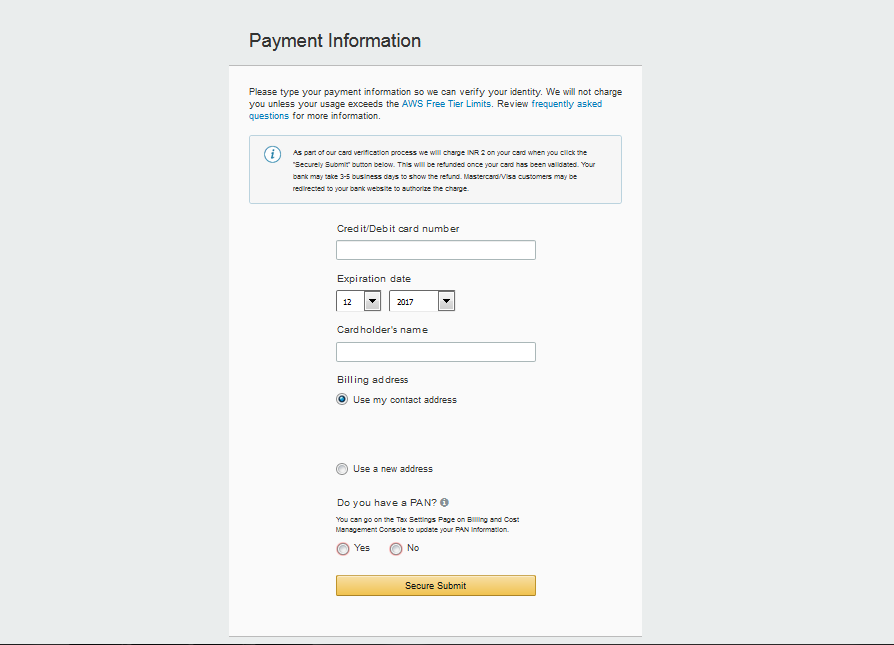 Step 6:- An Account of your name gets created.
Look! Your AWS account is ready to be used.

Mahesh J
Author
Hello all! I'm a nature's child, who loves the wild, bringing technical knowledge to you restyled.